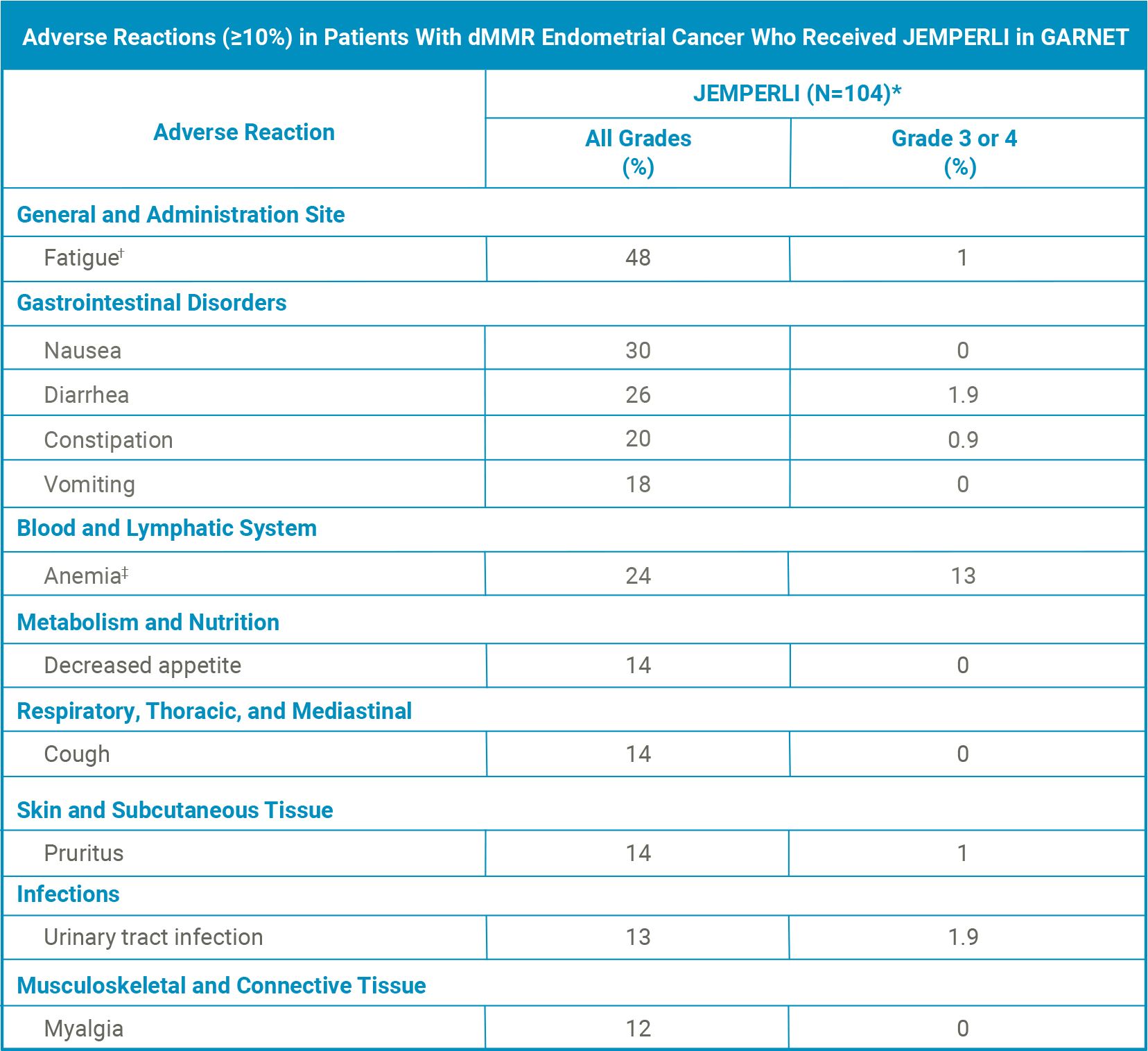 Toxicity was graded per National Cancer Institute Common Terminology Criteria for Adverse Events Version 4.03.
*Intent-to-treat population (N=104).
†Includes fatigue and asthenia.
‡Includes anemia, decreased hemoglobin, iron deficiency, and iron deficiency anemia.
The most common adverse reactions

(≥20%)

were fatigue/asthenia, nausea, diarrhea, anemia, and constipation1
Serious adverse reactions occurred in

34%

of patients receiving JEMPERLI, including sepsis, acute kidney injury, urinary tract infection, abdominal pain, and pyrexia in

2.9%

of patients each1
Adverse reactions leading to discontinuation were increased transaminase levels, sepsis, bronchitis, and pneumonitis (5 patients total)1

Find out how to dose and
administer JEMPERLI.

Get support for
JEMPERLI at every step.

Explore the pivotal trial
for JEMPERLI.