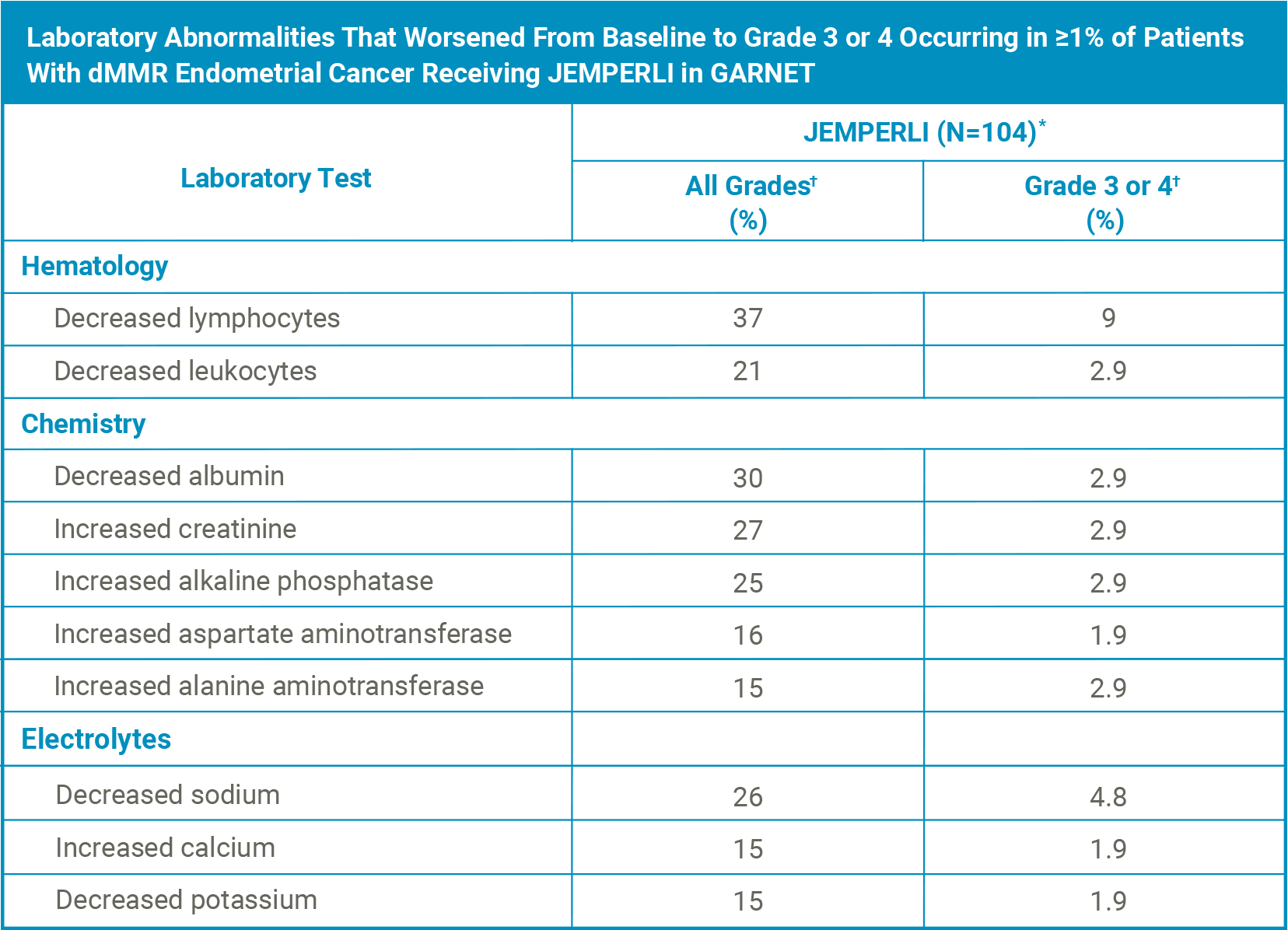 Early identification and management of immune-mediated adverse reactions are essential to ensure safe use of PD-1/PD-L1–blocking antibodies.1
*Intention-to-treat population (N=104).
†Consists of new onset of laboratory abnormality or worsening of baseline laboratory abnormality.

Find out how to dose and
administer JEMPERLI.

Get support for
JEMPERLI at every step.

Explore the pivotal trial
for JEMPERLI.