JEMPERLI has demonstrated responses in patients (n=71) with recurrent or advanced dMMR endometrial cancer who progressed on or after a platinum-based regimen.1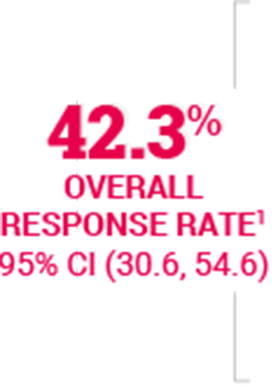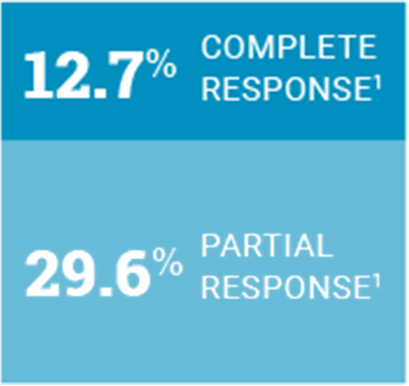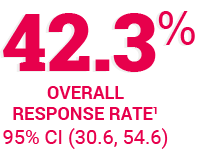 Overall response rates in patients based on lines of prior therapy2:

42.9% (n=18) in those who received 1 prior line [95% CI (27.7, 59.0)]
41.4% (n=12) in those who received ≥2 prior lines [95% CI (23.5, 61.1)]
Due to small sample sizes and wide confidence intervals, results should be interpreted with caution

Responses with JEMPERLI were seen across recurrent or advanced endometrial cancer histologies, including serous, squamous, undifferentiated, and mixed carcinoma1
‡Measured from time of first response.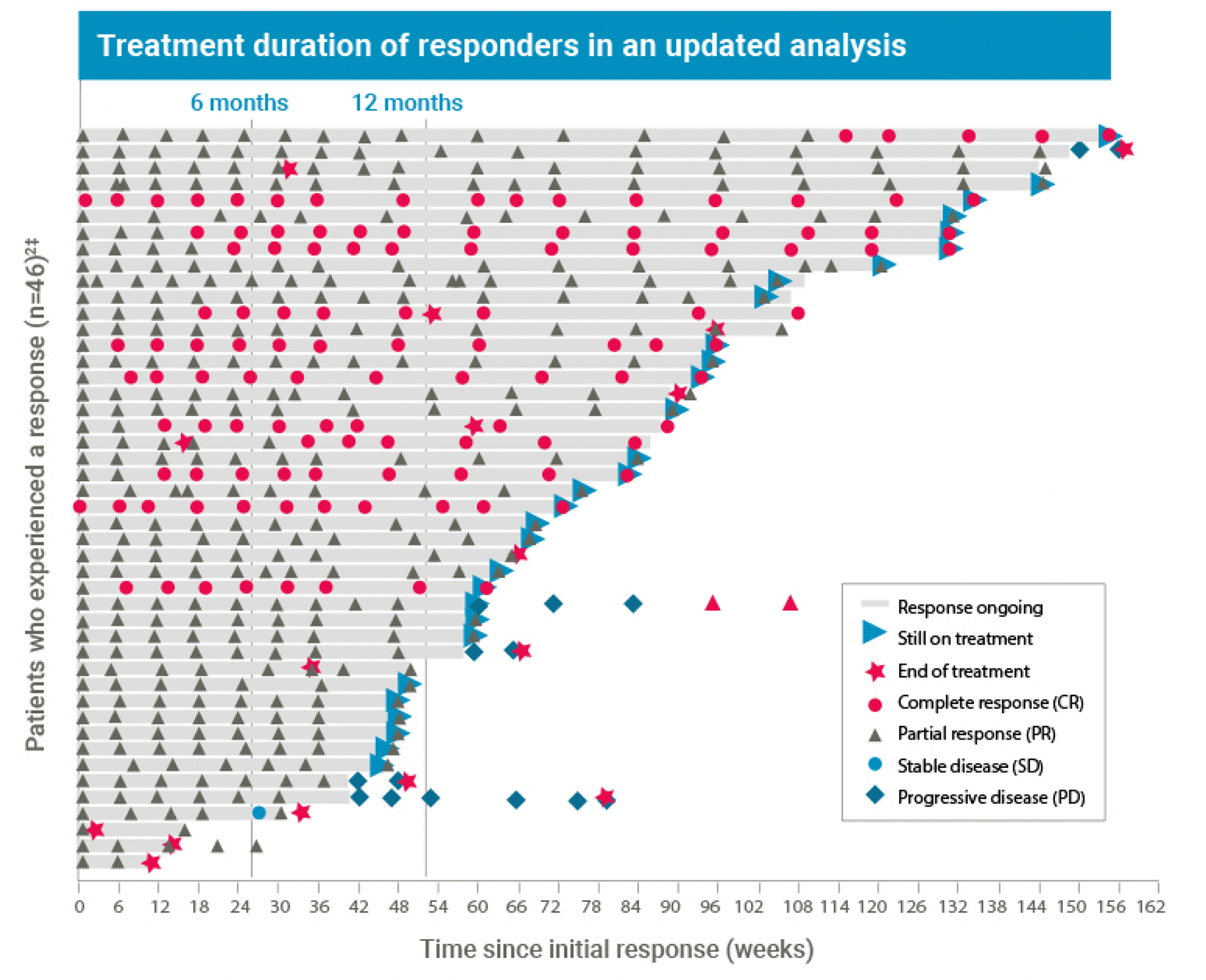 BICR=blinded independent centralized review; RECIST v1.1=Response Evaluation Criteria in Solid Tumors version 1.1.
§Patients were permitted to remain on treatment after progression if they were considered to be benefiting from treatment. CT scans after treatment discontinuation were used to monitor disease for follow-up. All assessments are based on BICR per RECIST v1.1.
||These responses are based on a median duration of follow-up of 11.2 months.

Explore the pivotal trial
for JEMPERLI.

Learn about the safety and
tolerability profile of JEMPERLI.

Find out how to dose and
administer JEMPERLI.