clinical-data-table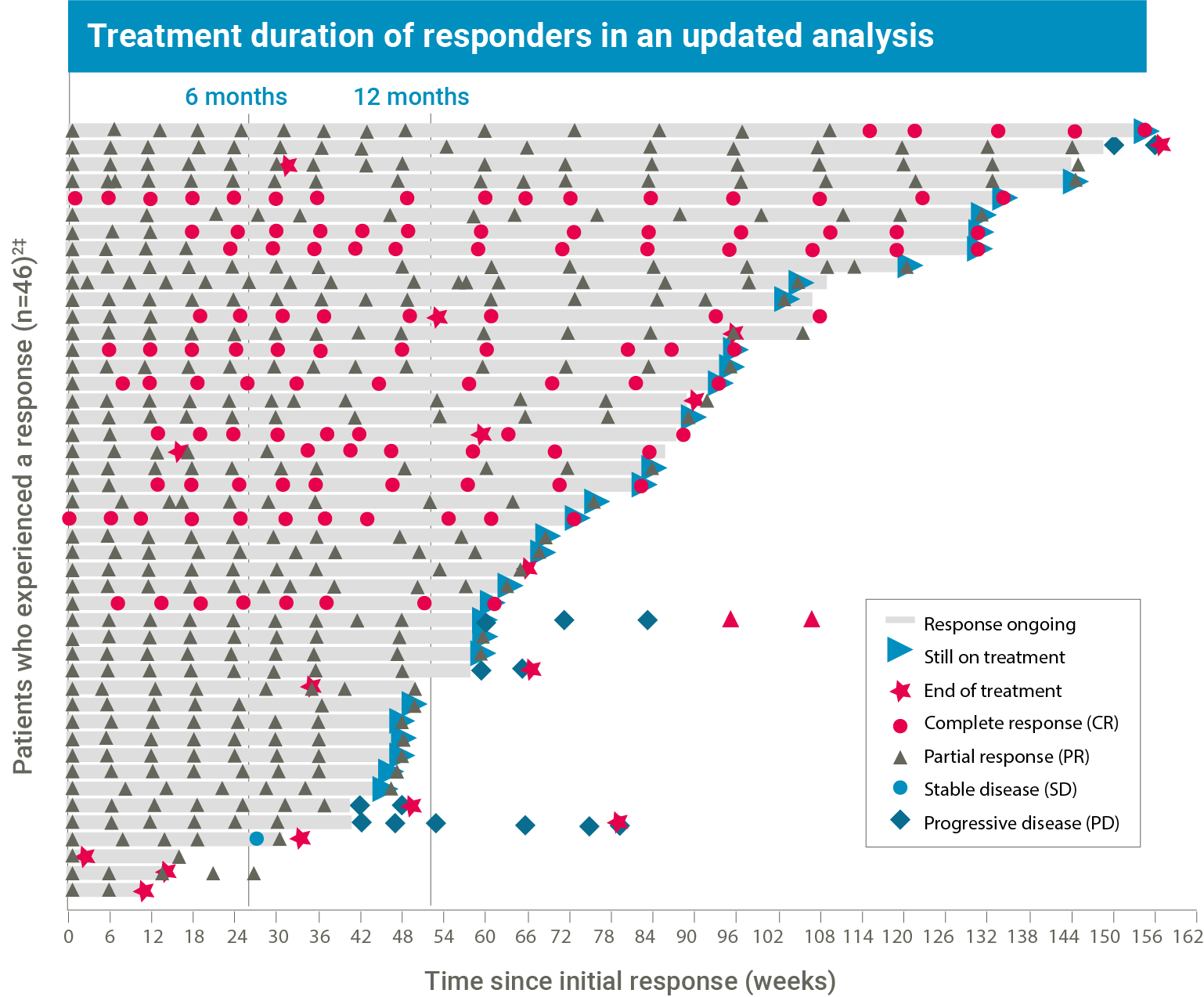 BICR=blinded independent centralized review; RECIST v1.1=Response Evaluation Criteria in Solid Tumors version 1.1.
§Patients were permitted to remain on treatment after progression if they were considered to be benefiting from treatment. CT scans after treatment discontinuation were used to monitor disease for follow-up. All assessments are based on BICR per RECIST v1.1.
||These responses are based on a median duration of follow up of 11.2 months.